A DIFFERENT TYPE OF AUTOMOTIVE AIR CONDITIONING SERVICE
Mobile automotive air conditioning service with modern tools that confirm when the job is done. Sensitive leak detection tools, uv dye detection and nitrogen pressure testing to find any leaks before refilling your system.

Quick, precise moisture removal during vacuuming with dedicated vacuum hose, dual stage pump and micron gauge that shows when all the moisture contamination has been removed from your ac system.

I always refill with fresh R134a refrigerant. No big contaminated ac evacuation and recharge machines are used here and definitely no store bought cans. Don't wait for shop time this year. Call now for the best auto ac service on site.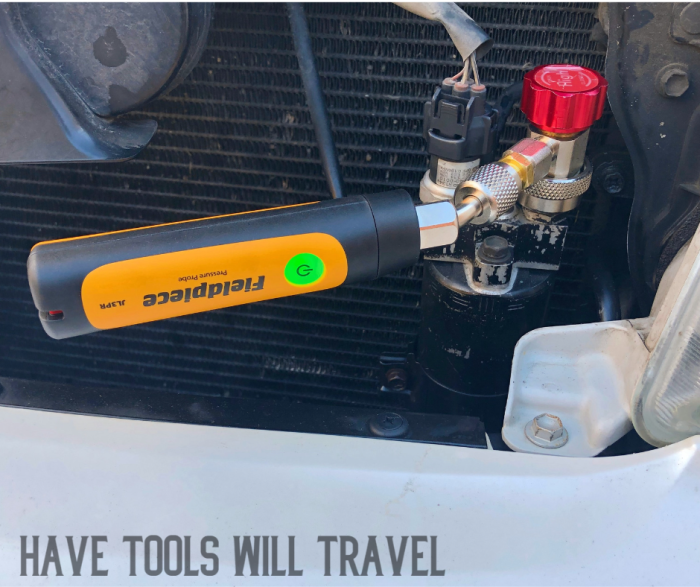 WE HAVE THE TOOLS!
Using high end equipment I can easily check the quality of your refrigerant, find out if there is any dangerous sealant, mixed refrigerant, or excess moisture causing your air conditioning system to suffer. I also use pressure transducers to check pressures in your system. No need to use hoses on a manifold gauge set until it is time to recharge your system. I also use a quality vacuum pump with micron gauge that shows the moisture level contamination on a graph that I can record and share with my customers. No guess work here. My tools show me when your ac system is ready to be refilled.
Inspection,testing and diagnostics using
professional scan tool and thermal imaging camera

.