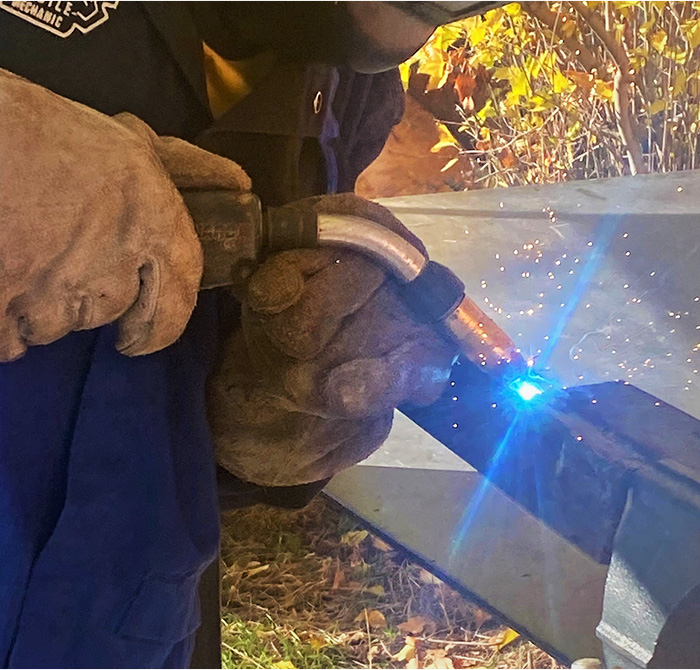 MOBILE MIG WELDING SERVICES WE OFFER

Mobile MIG welding and light fabrication service in Kelowna for any custom welding project you may have. 100% duty cycle. There's no stopping once I get going, which means more work gets done at a faster rate. Service on site for your convenience, or at my home shop if required. MIG welding is one of the best welding process for many applications. Contact now to see what we can do! I have experience welding on a wide range of things such as cars, trucks, and other equipment.

I also have a lot of experience on 4×4 modification. MIG welding was used extensively in the process of welding my own custom Toyota 4×4 when I was younger. If you have a off road vehicle and need some welds, let me know more about your project. This translates well to classic car repair also. Any custom welding project that you may have I can get done efficiently with my mobile welding truck. I have fabricated a large variety of things such as shop bench's, kitchen shelves, bike racks and bbq's. Whatever you have in mind we can achieve.
Its been over 10 years since I first started welding and my goal is to provide a fast, effective solution for you to bring your welding dreams to reality no matter what they may be.